A software engineer.
What type of person comes to mind?
Perhaps someone who wears glasses, is quiet, introverted, is dressed in a plaid shirt…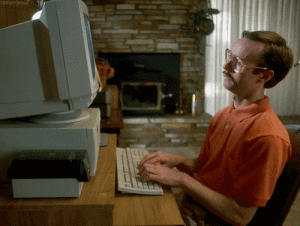 Is the person in your mind a girl?
Likely not…


"You might say I have a bit of an addition to technology. I've been interested in computers since I was a kid – I think I was destined to be a programmer!"
 "I also really enjoy gaming. Most of my former classmates (boys) still can't beat me!"
The star of our next powerful story is
Leona
a millennial senior software engineer, programming her way to success in a male dominant IT world. 
Only 12% of programmers are women – ICD is very lucky to have one of them.
---
Leona works in ICD's Advanced Solutions department helping develop the technology behind ICD's in-house solutions which help clients address unique business challenges and increase security and operational efficiency.
During her three years at ICD, Leona has been involved in developing the software and coding for:
Deploying ICD's visitor management solution
Mobile apps, website systems and WeChat mini-programs for ICD's visitor management and shuttle bus optimization solutions
And more...
Leona and the team have faced many challenges in the process, including a high volume of requests and high demand for client customizations. Whilst balancing this workload, Leona has taught herself JavaScript, Python, Vue, HTML5 and other programming languages.
Although busy, Leona maintains her passion for technology and is dedicated to delivering quality in her work. Solutions Manager, Abel Wang, says she is the strength and technical brains behind the success of ICD's in-house Advanced Solutions.
---

If you are passionate about your work, committed, and full of positive energy, you too can be the star of your own powerful story! Stay tuned for who is next in this series!
Previous Powerful Stories
Find out more